Give Your Child An Unforgettable Birthday Party At New England Martial Arts In Marlborough!
A birthday party should be special for every child; therefore, at New England Martial Arts in Marlborough, we throw the top of the line martial art theme birthdays for kids of all ages! And the best part? You get to relax and enjoy the day because we take care of it all! We provide set up and clean up fun yet structured activities that every child will enjoy, and food. Each party can hold up to 40 guests.
During the party, our trained instructors will play games with and teach the party goers all there is to know about martial arts. Your child will even get the chance to break a board in front of all their friends! Birthday parties at New England Martial Arts provide next level excitement and fun for kids of all ages.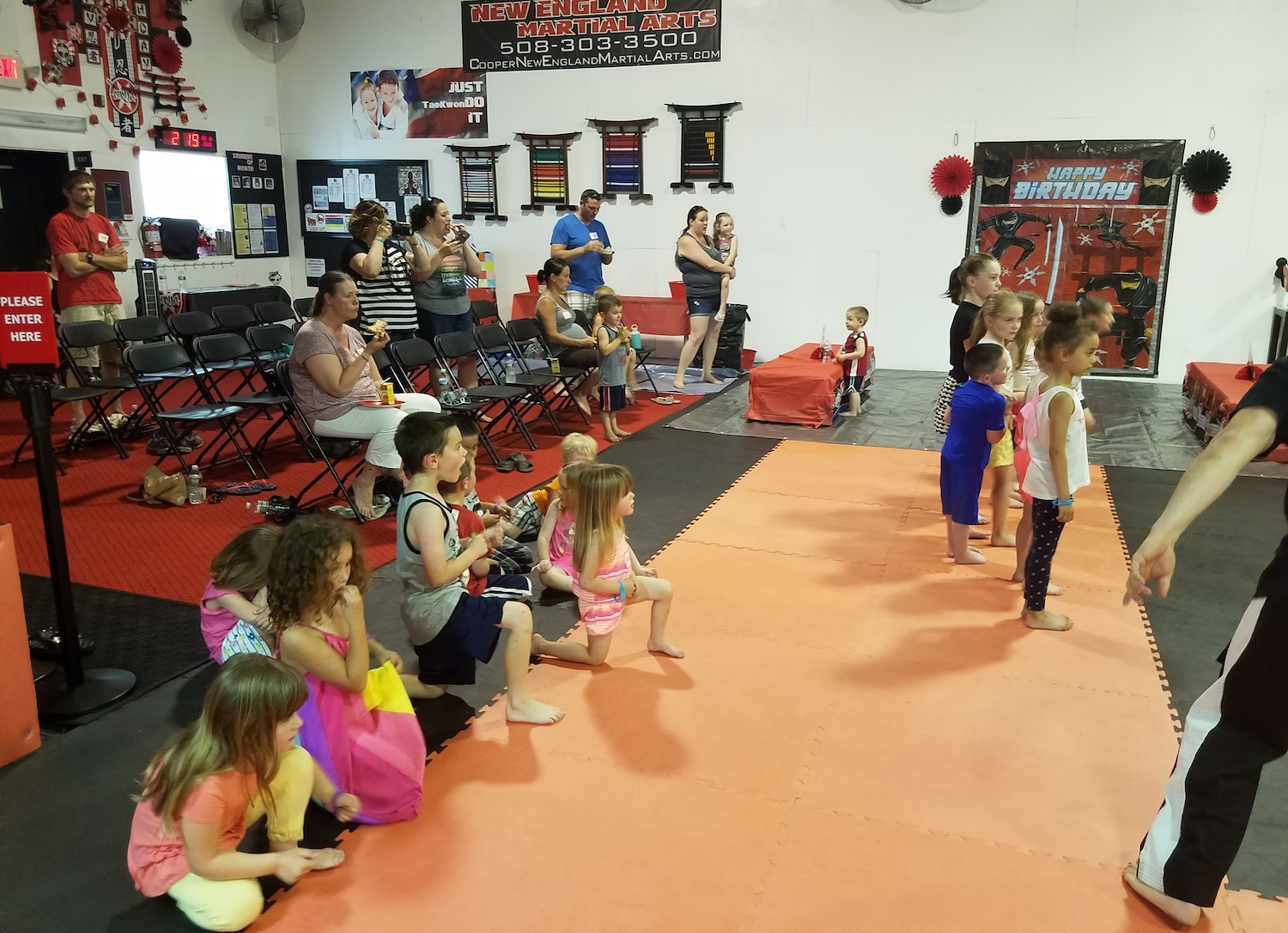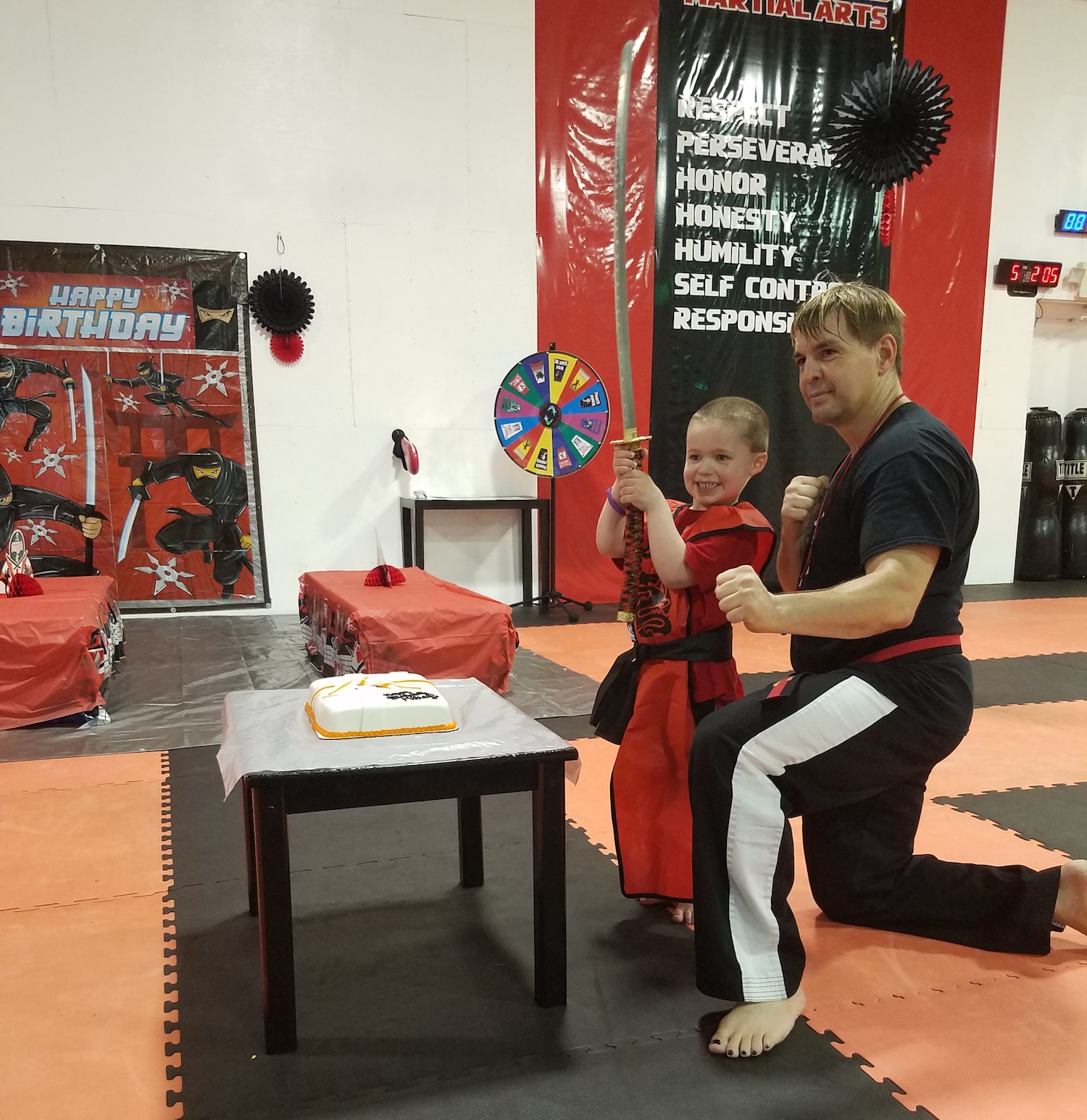 Give Your Child a Birthday Party They Will Never Forget
A martial arts birthday party is something all kids love and will never want to end! We promise a safe and friendly environment for all in attendance, and our instructors are accustomed to working with kids of all age and fitness levels. So, no one will feel out of place or left behind!
Below are just a few of the added benefits and features our birthday parties in Marlborough provide:
Set-up and clean-up services
Pizza provided
Self-confidence booster to everyone involved
An unforgettable experience
Book Today!
Our Birthday Parties fill up quickly, so book today! All you have to do is fill out the short form on the right side of this page to request more information about birthday parties at New England Martial Arts. We look forward to hearing from you!